I just had to share how much my ds LOVES doing this with his history!

I am very surprised because drawing has not come easily to him in the past, and drawing/coloring has not been an interest of his - at all.

Here is a picture of him proudly showing off his work (you can click on it to make it bigger):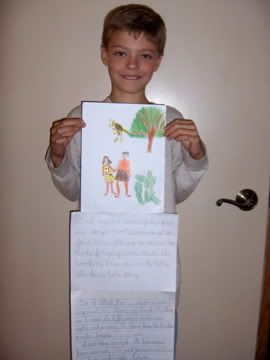 So for all of you fellow moms out there with dc who do not like to draw or color - there is hope!

In Christ,
Julie