As I was getting things ready for starting Bigger Hearts tomorrow (and as I am stuck inside and love taking pictures), I thought, why not snap some pics of it, so anyone starting it can see how easy it is to do? This is my second time doing Bigger Hearts, so it felt like coming back to an old friend. Anyway, here goes...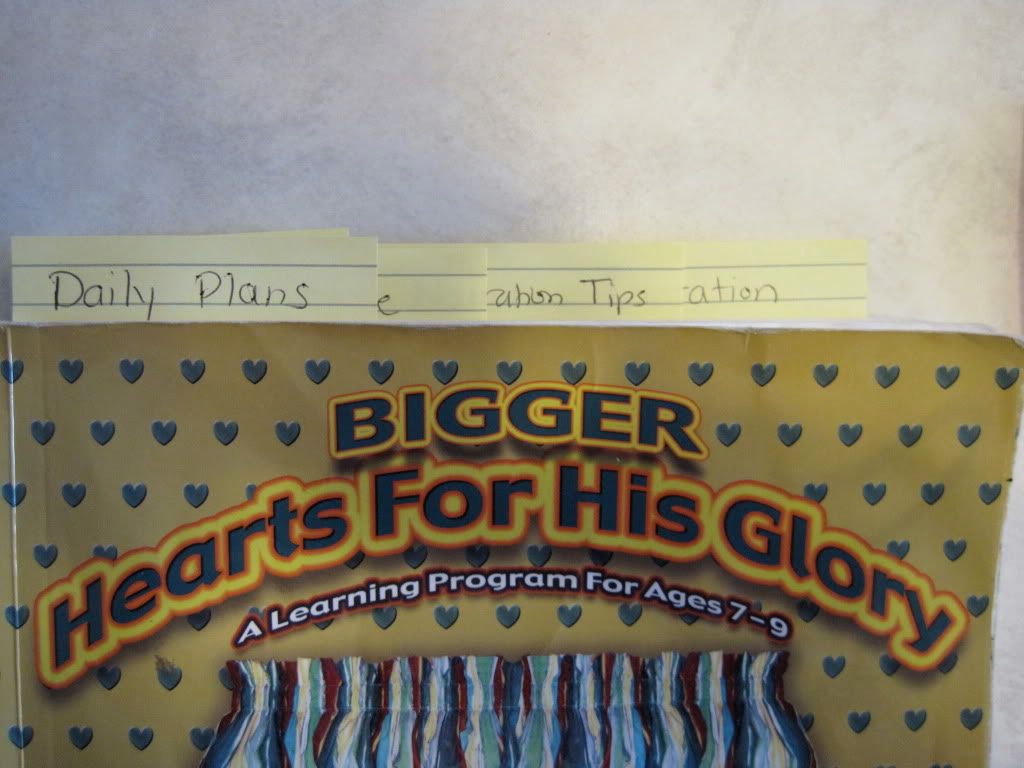 First thing, I reread the "Introduction" in the Bigger Hearts guide and jotted down what I needed. I wrote on the top of some sticky notes and marked each section I wanted to in the Bigger Hearts manual. These are the headings on the stickies:
Daily Plans, Storytime, Narration Tips, Dictation, Poetry. In the day to day, I really only need to move the Daily Plans, Dictation, and Poetry notes, but I like to mark the others at the start of the year as reminders.

Next, I labeled composition books, one for R & S English 2 and one for Dictation. I also got a small binder to put in his index cards he copies his Bible verses on.
Then, I got a recipe box with ABC tabs and put some index cards in it for vocabulary cards.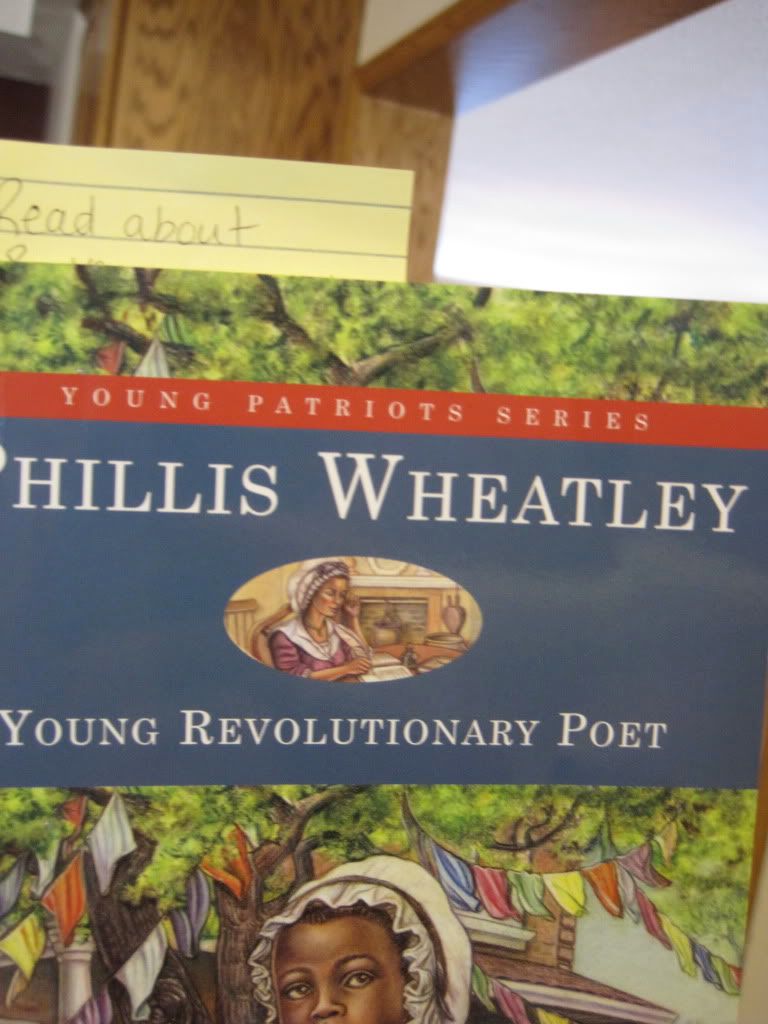 Next, I got out my Storytime book and divided the total pages by 20, since that's how long we read it, and put a sticky note in that reminds me to read about 10 pages a day to finish within 20 days.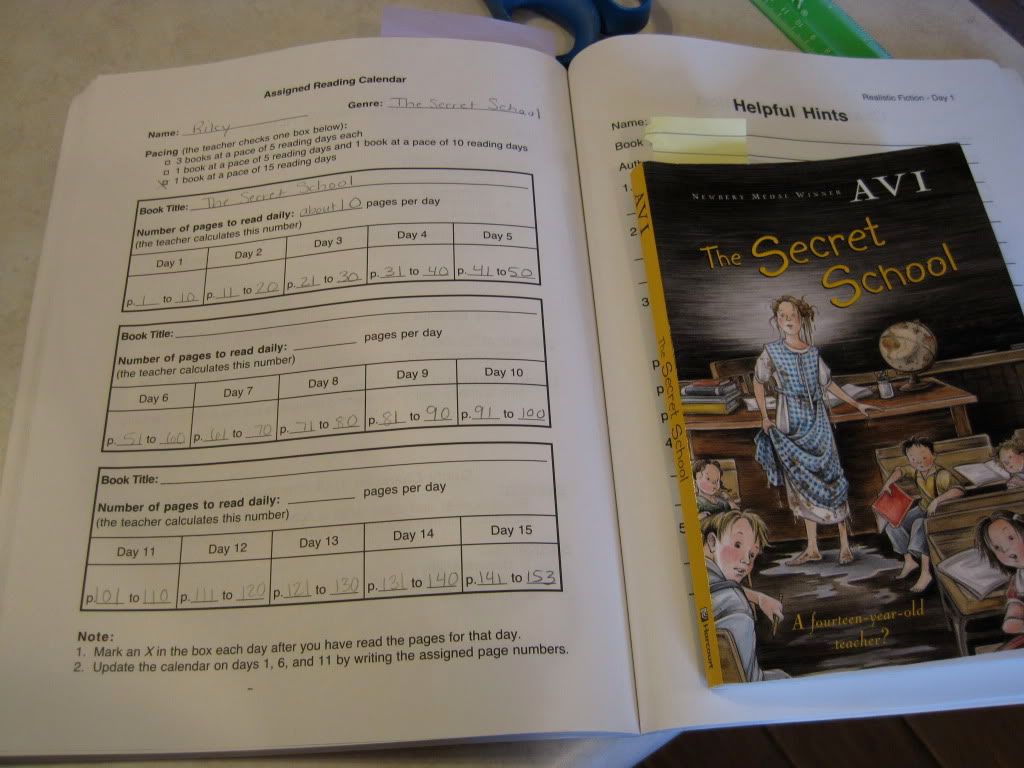 I got my DITHOR book choice and Student Book out next. I decided to have him read it all 15 days, so I divided the total pages by 15 and filled in the calendar for the month.
I made the timeline next. Since my little guy is starting Bigger Hearts half-speed and is young, I doubled the size of it for him and made it fold out and fit in a folder. When my older ds did Bigger Hearts years ago, he did awesome with the timeline the normal size, but my middle ds is still working on his writing skills, so I'm using the same idea, just making it bigger.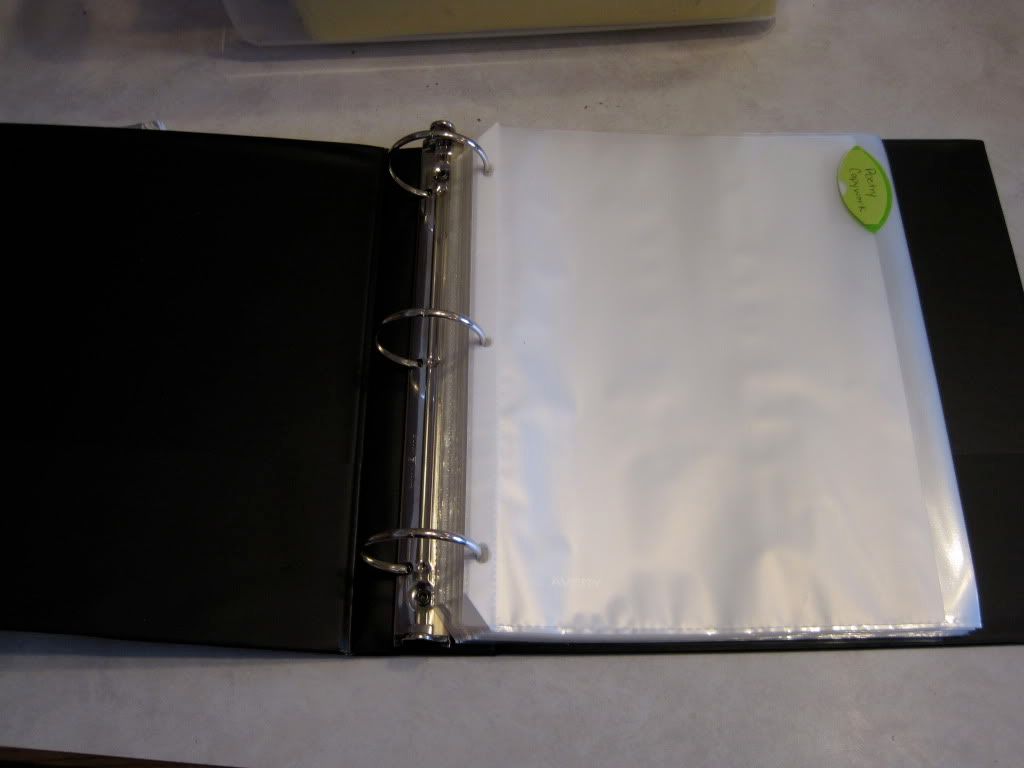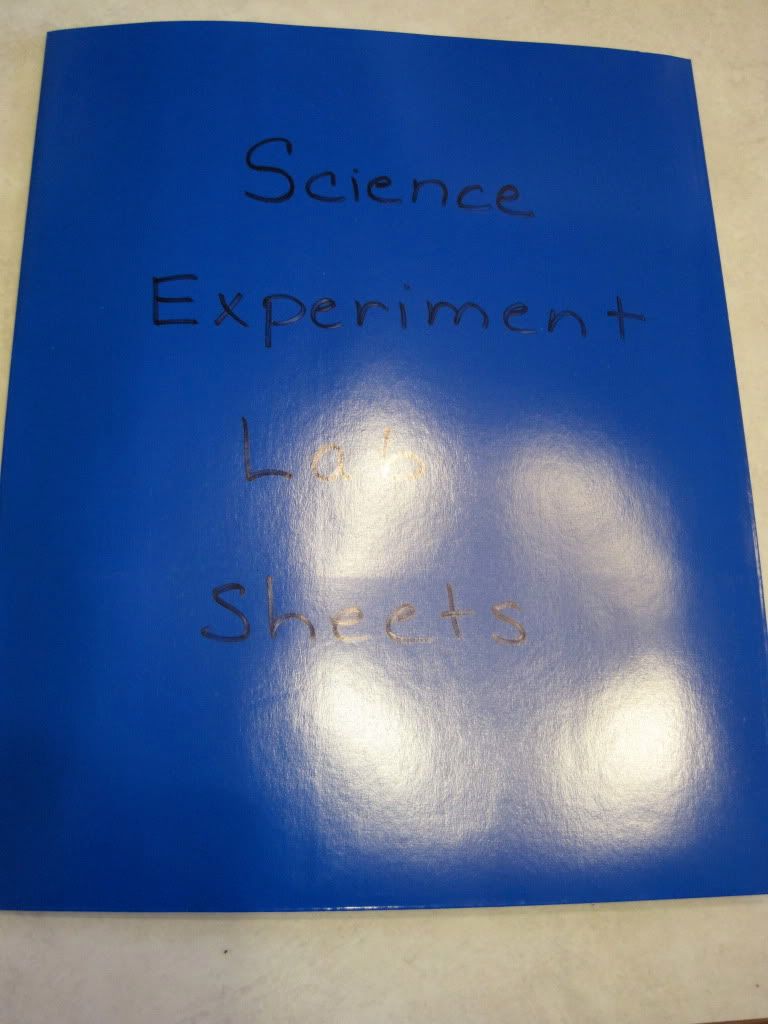 I put together a binder with clear plastic sleeves and tabs next. I have always done the binder and sleeves, but never done the tabs.

I was at Carrie's house one day and saw her son's binder with tabs and with all the clear plastic sleeves counted out and already in there. I do NOT know why I never thought of this, but I'm so excited to do it this way from now on. My tabs were Poetry Copywork, History Notebooking, Science Notebooking, Science Experiments. I also made a folder with the "Question", "Guess", etc. for the lab written out and copied 35 times, just because my ds is again on the young side and unable to write as much as my older ds did when he did Bigger Hearts.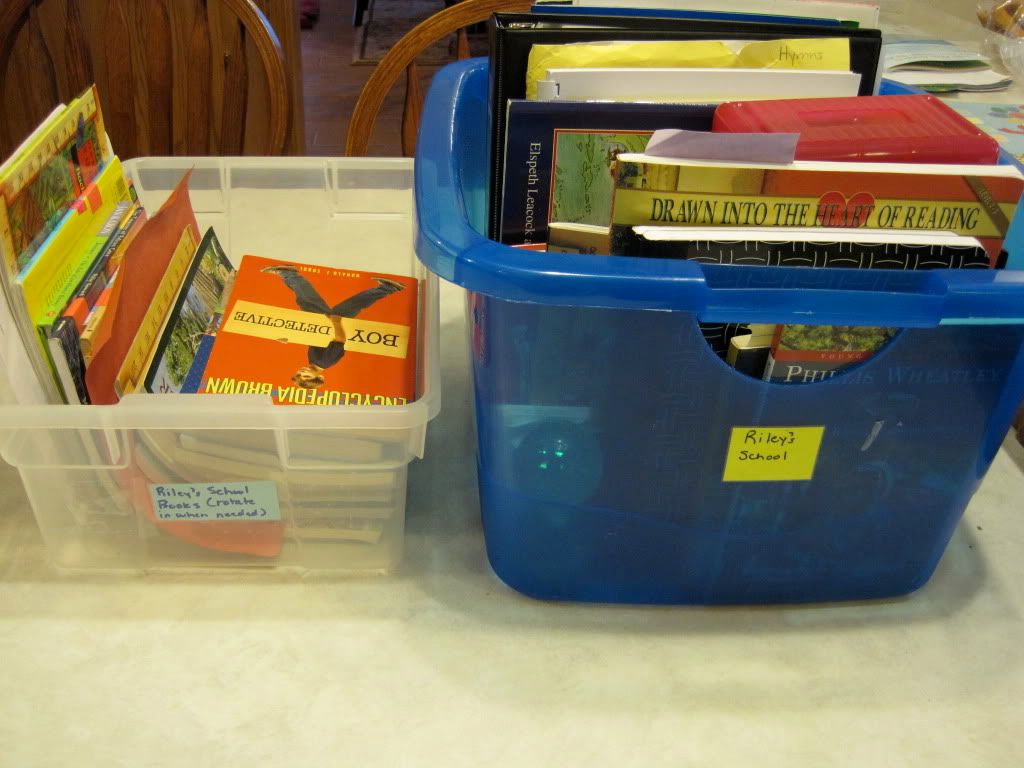 Finally, I put all of the things he needed now in a big blue tub, and put all of the books he'll get to later in the year in a small clear tub.
AND THAT'S ALL! This took me maybe a tad more than an hour. When I think of how LONG I used to take to prepare for school before I found HOD, I am soooooooo glad I no longer have to do that. Anyway, just thought I'd share in case it helps someone else, and my ds and I are VERY excited to begin BHFHG tomorrow!

In Christ,
Julie